Samuel Fox The end of His Life
Samuel Fox died at the age of 71 years on the 25th February 1887. He is buried in St John Churchyard on his estate in North Cliff.
Fox Glen was given to the people of Stocksbridge after the death of Samuel Fox.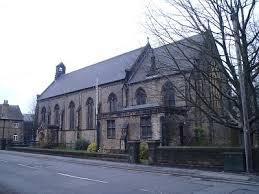 St Matthias church was built in honour of Samuel Fox in 1890 threes after his death.